Training
Hands-on-Training with Vetted, Industry Experts. Learn from those who understand the uniqueness of corporate housing
Ongoing Operational Support. Our goal is to make you successful, each step of the journey
Documented Operational Manual. Have at your fingertips a step by step reference guide to all business operations.
Network
Immediate Brand Exposure. Tap into a tradition of excellence through the AvenueWest established network of customers and partners.
Community of Owners. Participate in regular meetings and seminars with fellow franchise owners to share advice and best practices.
Resources
Custom Website. Built with your needs in mind, you will have your own website to promote your business in your local market.
Software that Scales. Have access to a tailored corporate housing management software system that simplifies the process for you.
Continuing Education. Stay abreast of industry trends and standards, ensuring you stay one step ahead of any regulatory changes.
Scalability
Limitless Growth. As AvenueWest expands, frow with us. Leverage your succcess in geographic markets for expansion into others.
Small Business Administration Funding. As a registered franchise business with the SBA, you are eligible for funding to propel your business forward.
Partnership
Your input. Share your ideas and suggestions to improve the AvenueWest model. We are open to your feedback.
Our Shared Success. We remain committed to your growth and success, and will be a partner to supporting your journey as a franchise owner..
75% of franchise owners point to the AvenueWest unique business model as a key driver of their success
Characteristics that make a great franchise owner
100% of franchise owners feel confident about the growth of their business, and ⅔ of franchise owners feel very confident.
Would I Be A Good Franchise Owner?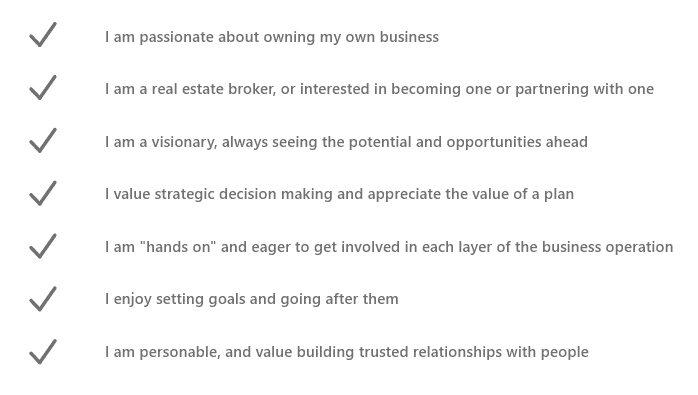 If you answered  yes to the above questions, you meet our ideal qualifications! Download our Franchising Overview guide, and be one step closer to owning your future.